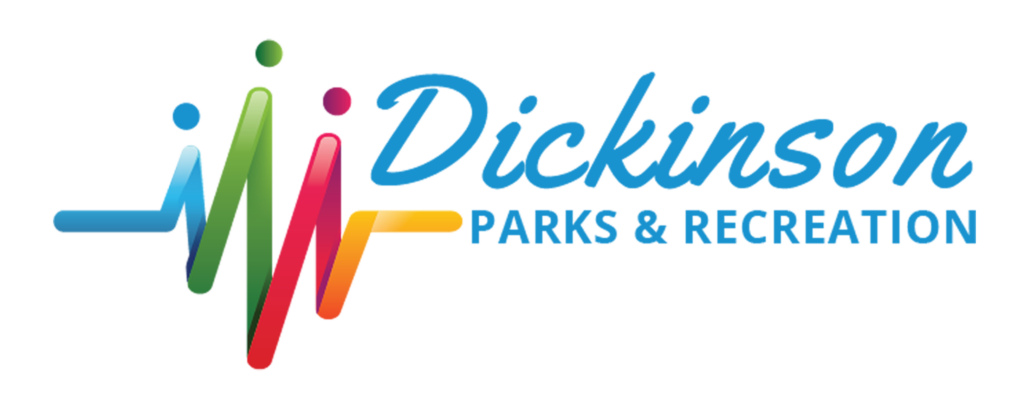 Public Service Announcement

March 27, 2023
Dickinson Parks & Recreation (DPR) is excited to unveil a new logo, representing the evolution and future growth of the district. The logo reflects the heart or pulse of the community and the commitment to innovation and excellence, as well as the district's desire to be a model for health and wellness for the citizens of Dickinson.
The new logo features a modern and sleek design, with bold, clean lines that capture the essence of the DPR brand. The logo's typography is striking, and the pulse icon is designed to be easily recognizable and memorable. The colors of the icon are meant to represent, blue being purpose and success, green showing nature and health, red is strength and leadership, and orange represents optimism and energy. The multi-color icon carries a meaning of connection, inclusivity, and diversity.
Dickinson Parks & Recreation has been a strong player in the parks and recreation sector for 75 years, and the new logo is a testament to our ongoing commitment to innovation and progress.
Executive Director, Benjamin Rae, expressed his enthusiasm for the new logo, stating that,
"It represents an important step forward, and we are excited to see how it will help us grow and evolve in the years to come. We as a district consider ourselves to be the heart or pulse of the community of Dickinson; our parks and facilities are often where the community comes together; this new logo represents that model as well as shows the vibrancy and heart of what we do." 
The Board of Park Commissioners approved the new logo at its meeting on Monday, March 13. President Scott Karsky said, 
"I'm in support of the logo, it fits in well with what we do, and I like the pulse concept".
DPR is confident that the new logo will resonate with the community and help to further solidify the heart of the community.