F.I.T. (60 min)
Fun Interval Training is just that, fun! F.I.T. is a beginner-friendly class that uses interval training to tone the entire body. This class incorporates a variety of equipment, so no two classes are alike!
TRX (45-60 min)
TRX Suspension Trainers offer the ultimate full body workout. You control the intensity and the resistance of each exercise. The class incorporates cardio & strength training.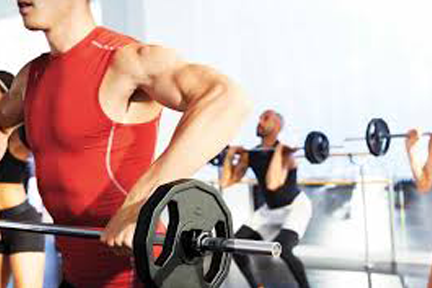 RIP
RIP is the fastest growing functional barbell weightlifting program there is. Incorporating functional strength training using both weights, and body weight, with music to pump you up! In just 6-8 weeks you will improve your endurance, increase your energy levels, and strengthen your entire body. It's head-to-toe fitness. For real.
FIT PUMP (60 min)
A strength training workout that challenges all major muscle groups using dumbbell weights and weighted bars.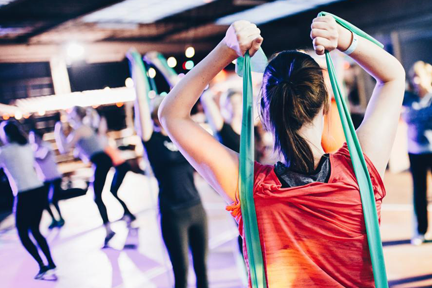 BODY BASICS ( 60 min )
Learn to use weights, bands and balls while elevating your heart rate. You will get a great, intense workout while reducing impact on the joints. This class is perfect for the beginners to those who would like a challenge!
FUSION BASICS (40 min)
Fusion Basics is geared towards creating a fun, low impact workout that raises the heart rate, maintains strength, & increases flexibility. This class focuses on technique and form while using a variety of equipment including weights, and TRX suspension straps, to steps, and Fit Balls. This class is perfect for those looking for a challenging, low-impact, workout.
KETTLEBELLS (60 min)
Kettlebell training combines cardio, and strength training, all in one class. Over time Kettlebell training will not only boost your strength but it can also improve your cardiovascular fitness, balance, and flexibility too!
West River Community Center
2004 Fairway Street
Dickinson, North Dakota 58601
Hours: Mon. – Fri. 5:00 am – 10:00 pm
Sat. 7:00 am – 9:00 pm
Sun. 12:00 – 8:00 pm
Telephone: (701) 456-2070
E-mail: dprd@dickinsonparks.org
Amenities
Indoor & Outdoor Aquatic Areas
4 Full Size Gymnasiums
Multi-Athletic Court
3 Racquetball/Wallyball Courts
2 Indoor Tennis Courts
Golf Simulator w/ Driving Cage