Kids Fit (45 min)
Kids ages 3-5 will spend time engaging in activities that will help them develop their gross motor skills, such as walking on a balance beam, jumping, and crawling. We will also spend time learning about colors, numbers, or animals. We kindly ask that parents join in during class time to help your child(ren) gain as much as possible from our program.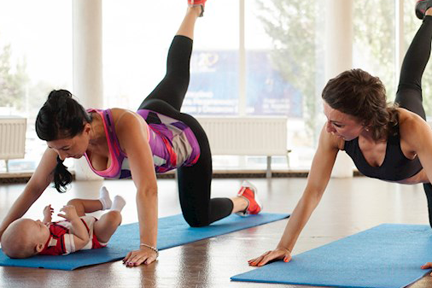 Mommy & Me (45 min)
Mommy & Me is a class for moms, dads, and caregivers to move their bodies and bond with their little ones ages 6 weeks & up. Workouts are created to support postpartum healing. Baby wearing is allowed. -All Levels
Mommy & Me Yoga ( 45 min)
Yoga is as crucial for you as it is for your child's growing mind and body. Encouraging them to do yoga as they grow will bring you closer together, all while helping them through the many stages of development.
West River Community Center
2004 Fairway Street
Dickinson, North Dakota 58601
Hours: Mon. – Fri. 5:00 am – 10:00 pm
Sat. 7:00 am – 9:00 pm
Sun. 12:00 – 8:00 pm
Telephone: (701) 456-2070
E-mail: dprd@dickinsonparks.org
Amenities
Indoor & Outdoor Aquatic Areas
4 Full Size Gymnasiums
Multi-Athletic Court
3 Racquetball/Wallyball Courts
2 Indoor Tennis Courts
Golf Simulator w/ Driving Cage