Patterson Lake Recreational Area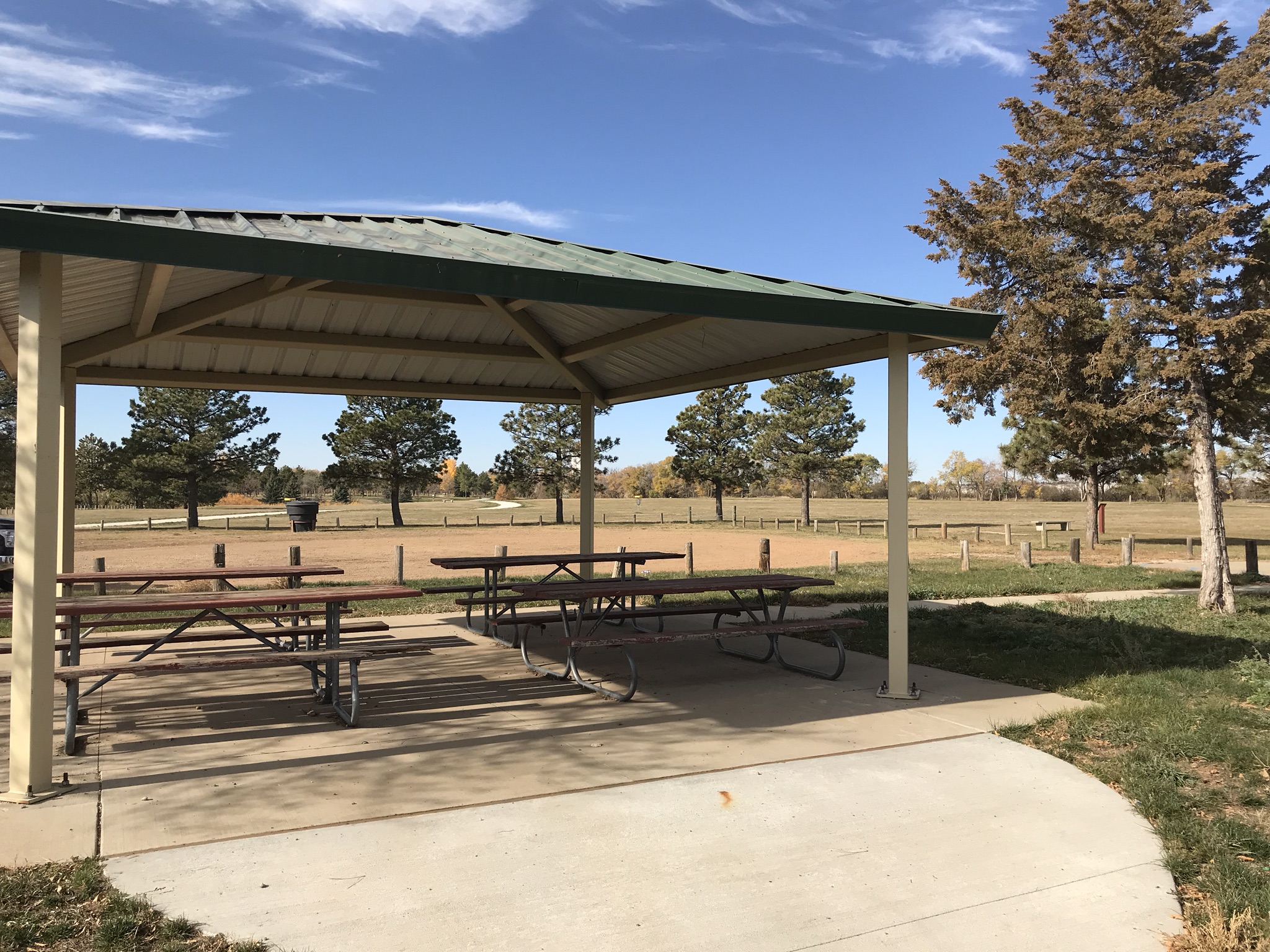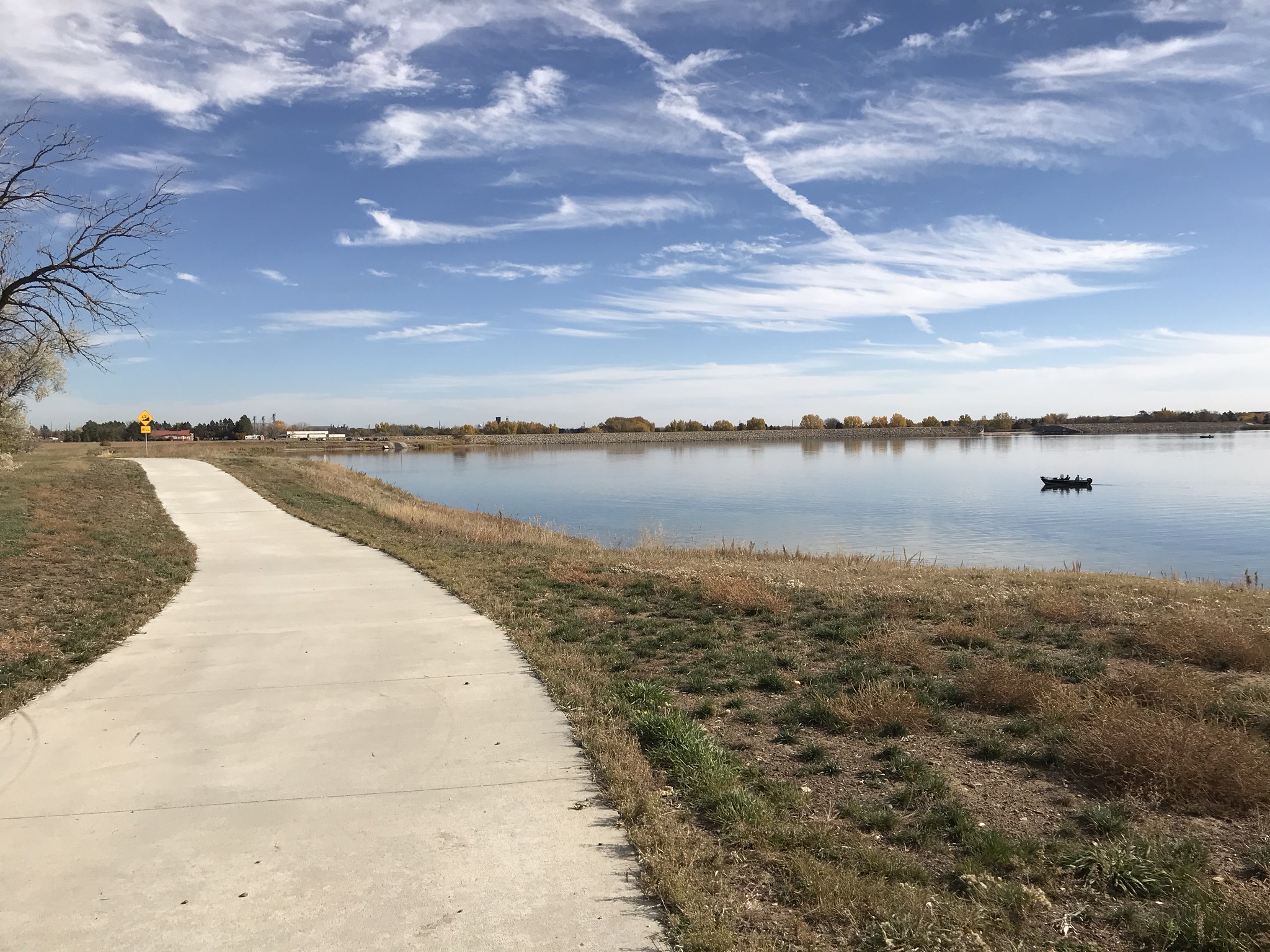 Patterson Lake Recreation Area consists of 26 miles of shoreline, 1,438 acres of land and 819 acres of water. The land is owned by the United States Bureau of Reclamation and managed by Dickinson Parks and Recreation. It is home of Lions Park and the Crooked Crane Trail. It also features one of the top disc golf courses in the country. Modern Campground: For reservations call (701) 456-2074 or go online to www.dickinsonparks.org. Patterson Lake Campground will stay open as weather allows. Amenities: Access to bathrooms/shower house and a sewer dump station. Each site has electricity and water. Primitive campground: (closed after Labor Day weekend to Memorial Day weekend).
3753 114th Ave W
Dickinson, ND 58601
Contact Information | Dickinson Parks & Recreation
701.456.2074 | Information Booth – (701) 456-2056
The information booth can provide you with general information, camping and entrance fees along with local tourist information. Hours of Operation are Monday-Thursday 11:00 am – 5:00 pm, Friday 11:00 am – 7:00 pm, Saturday & Sunday 10:00 am – 7:00 pm Memorial Day through Labor Day.
Entrance Fee (Memorial Day through Labor Day)
$2.00 daily fee per vehicle
$20.00 Season Pass (registered by car license)
The fee is being used to maintain this recreation area, which consists of 26 miles of shoreline, 1,438 acres of land and 819 acres of water.
Senior Citizens, age 60 years and older, may get in free with a pass which may be picked up at the Information Booth during normal hours of operation.
Camping
CAMPGROUND IS AVAILABLE TO RESERVE ONLINE.  CLICK HERE FOR

  

CAMPSITE AVAILABILITY.

Modern Sites – Modern Campground opens 5/1/18 – $26.00/evening (entrance fee included) Modern sites include bathrooms, water, electricity and sewer dump
Primitive Sites – Primitive Campground opens 5/21/18 – $18.00/evening (entrance fee included) Primitive sites are parking space only
Picnic Reservations
Lion's Park Shelter – $50.00 (entrance fee included)
Old Archery Range Shelter – $45.00 (entrance fee included)
Shelter reservations must be made in advance by contacting Dickinson Parks and Recreation at 701-456-2074.
Campfires
Campfires are allowed in designated fire rings ONLY and only when there is not a mandated fire ban. During a fire ban, all outdoor cooking will be confined to propane grills. Information concerning fire bans will be available at the information booth or by visiting http://www.starkcountynd.gov/fire. Cutting of firewood is prohibited. FIREWORKS are not allowed!
Recreational Activities
Boating  |  Fishing  |  Swimming  |  Water Skiing  |  Camping  |  Picnic Areas  |  Playgrounds  |  Disc Golf  |  Horseshoe Pits  |  Mountain Biking  |
Nature Areas  |  Sand Volleyball Court  |  Crooked Crane Trail
Ice Safety
Dickinson Parks & Recreation wants to make sure you have a safe and enjoyable ice fishing season.  Please click here for ice safety guidelines from the North Dakota Game & Fish.
Our Mission
Dickinson Parks and Recreation is a member of the North Dakota Recreation and Parks Association and supports the following mission statement: Provide recreational opportunities to enhance the quality of life for the community and its visitors.